I have an Electrified Fleet

I have a ICE fleet and I would like to migrate to EV Fleet
I have an Electrified Fleet
Inefficient Fleet's Operation
We provide you with the full EV Fleet package to control & monitor you fleet in any moment. Get real-time data, updates, and notifications on every EV battery in your fleet.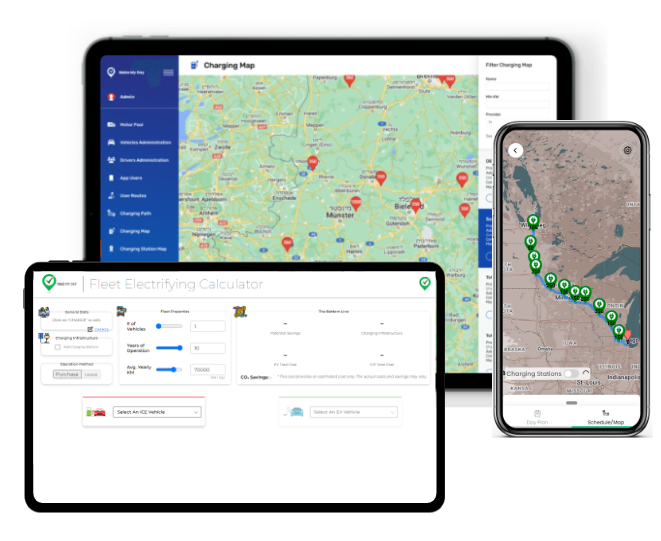 Beschikbaar als API of White Label
Save money on electricity by optimizing EV charges based on the route, drivers, and fleet. Save driver's time with optimized daily routes and charges every vehicle battery in the fleet based on the driver's route and needs.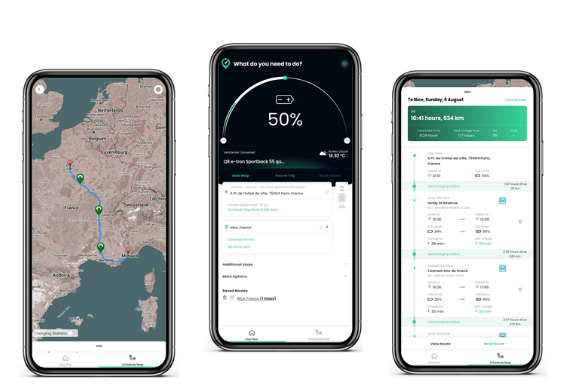 Beschikbaar als API of White Label
Vehicle Maintenance Management
Managing your Fleet's maintenance with ease.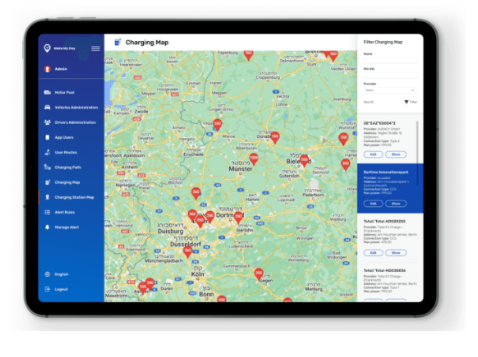 Beschikbaar als API of White Label
I have a ICE fleet and I would like to migrate to EV Fleet
Does the Electrification will affect my fleet's efficiency?
With Make My Day the answer is NO.
We are helping you to make the process on the best way possible, without harming your daily fleet's Operation.
We will show you how much will cost to shift your fleet to Electric Vehicles, with our Smart Fleet Calculator & Analyzer.
Additionally, we are able to create a TCO forecast as we predict what the total cost of your entire fleet will be in the entire process.
What is the right electric vehicle for my Fleet Electrification?
Choosing the right vehicles for your daily fleet's assignments is not an easy mission.
We have the smart tool for you that can show you the best electric model based on your fleet's needs.
Providing you with a Fleet Management tool that helps you to operate your electric vehicle's fleet more efficiently & effectively.
Elimination of your Driver's Range Anxiety
Driving an electric vehicle can be very stressful. We have the right tools to make sure your drivers will arrive at their destination on time.
Reducing your CO2 Carbon print
CO2 regulations have already started to be active all over the world. By electrifying your fleet, you can reduce your carbon footprint and follow the new rules in your country.