EV Routing and Charging App
EV Routing and Charging App
Connecting Factual Battery Consumption with Optimized Route Planning
Enjoy the combination of route planning (phone app) and highly accurate battery consumption prediction (car app) to ensure efficient travel, reducing the risk of running out of battery while on the road.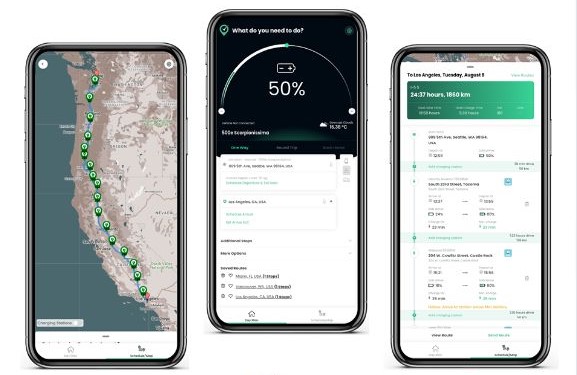 Available as API or White Label
Optimize Your EV Fleet Management Software
Add valuable layers of route planning and charging to your favorite software to boost operation efficacy and boost peace of mind. Get real-time data, updates, and notifications on every EV battery in your fleet. Any time, anywhere.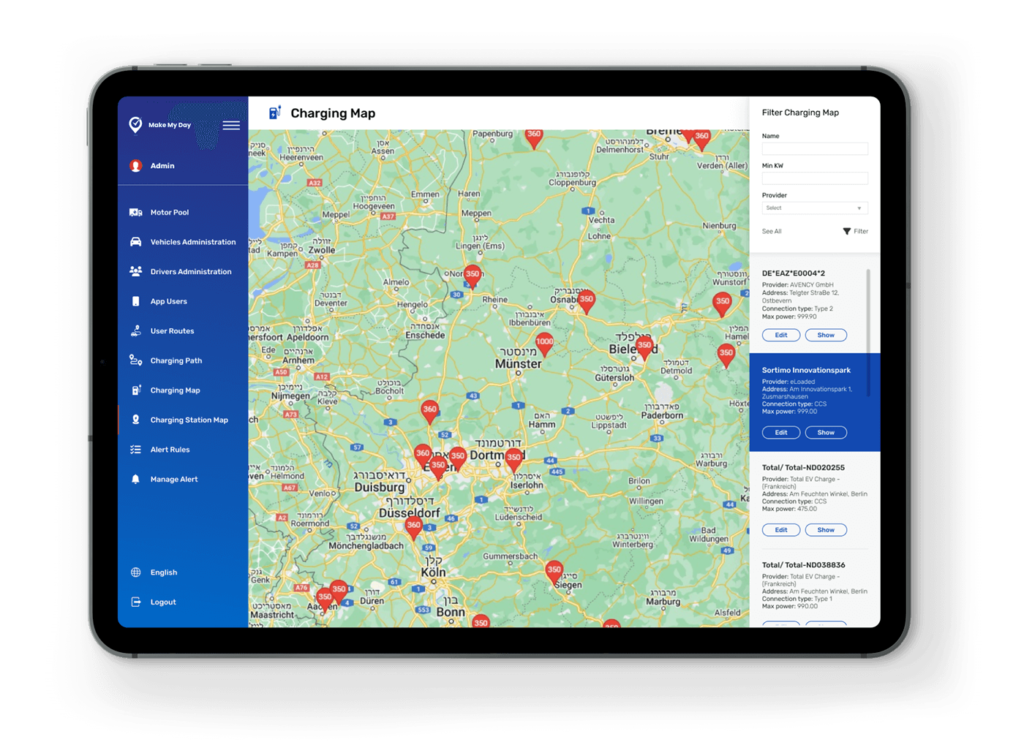 Available as API or White Label
Robust Fleet Electrification Tool
All in one tool to calculate, and manage the smooth transition of your fleet from ICE to EV, including:
You'll wonder why you didn't do it sooner.
Try our Fleet Electrifying Calculator

Our powerful tool is specifically designed to analyze historical data of ICE fleets, empowering fleet managers and operators to evaluate and uncover the compelling benefits of electrifying their fleets.
Make My Day API for Optimizing
This powerful online API allows OEMs and other providers of applications to add the features of Make My Day to their solutions. With the ability to find available charging stations, plan charging trips, and create optimal routes and map navigation for drivers and users of public transportation, trains, and more. The Make My Day API is the ultimate tool for optimizing daily activities.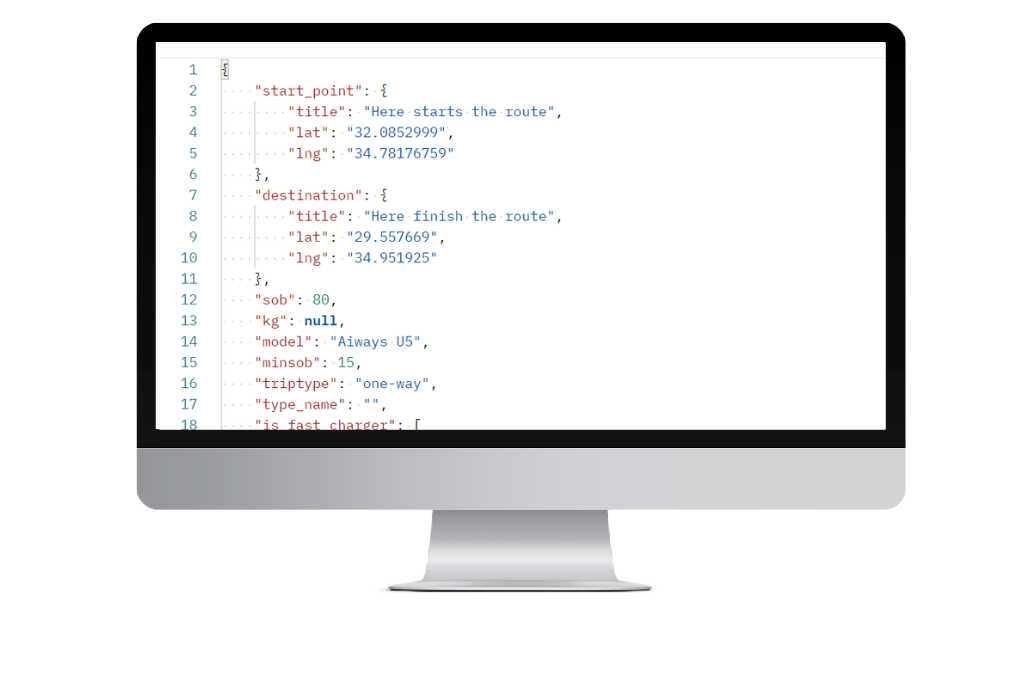 Available as API or White Label